What's it worth – Part II – How to research your item's value.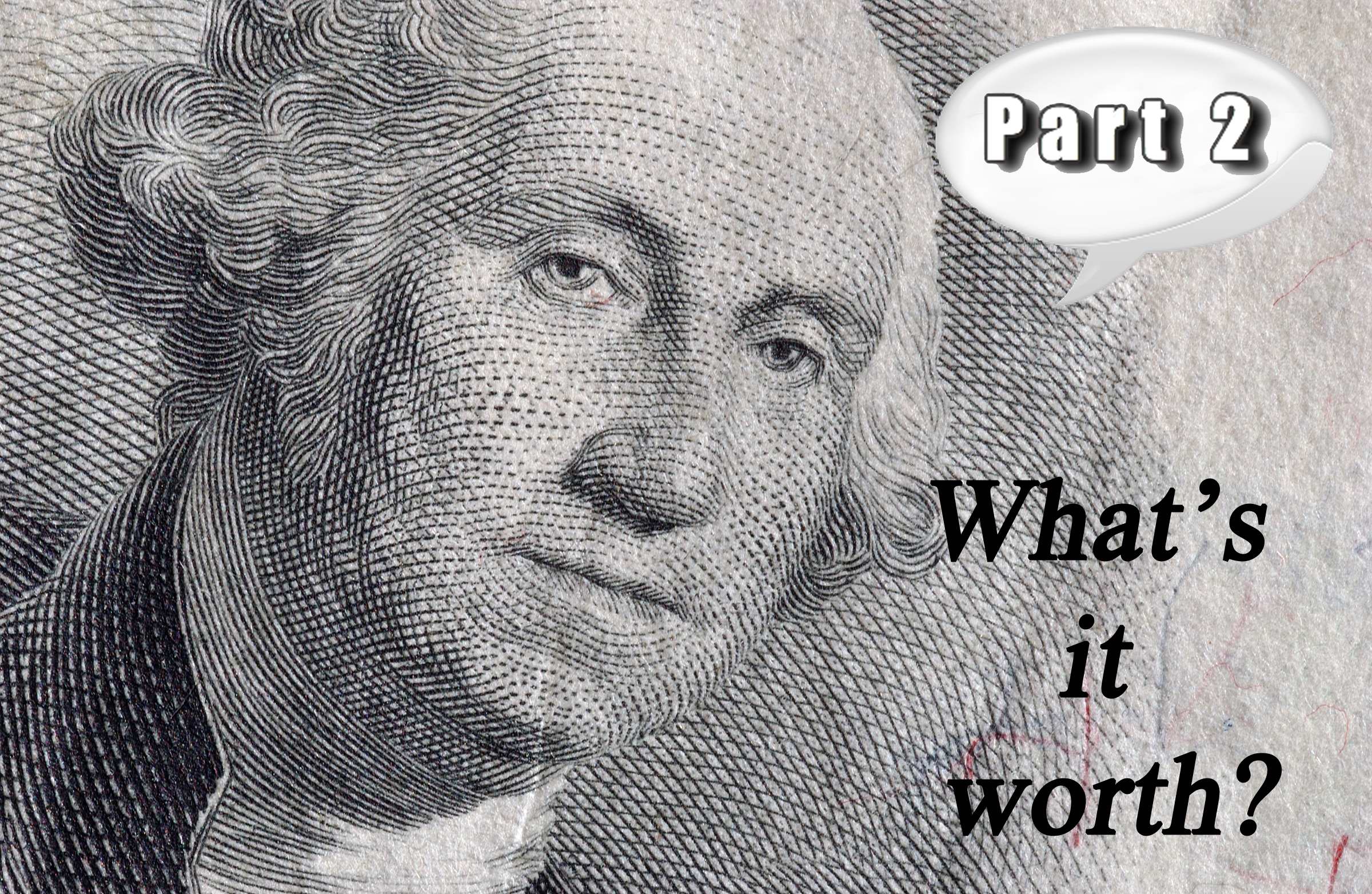 So you find you have an item that you think might be valuable, or you have some items you would like to sell. How do you go about finding their value? This is not as difficult as it seems, but you have put some thought into how to find the information you need.
As we stated before, factors that need consideration may include market demand, condition, rarity, size, age, manufacturer, prior sales results and any provenance (the history of ownership of a valued object or work of art or literature. – i.e. was it owned by someone famous) attached. Your items desirability and/or value may include one, some or all of these characteristics.
First, there are many books on antiques and collectible values available, generally referred to as price guides. These can cover a broad range of items in one guide, or they can be category specific such as a price guide say for tins, lighters or Fenton glass.
One must remember that these guides are just that, guides. They are produced yearly and well in advance of printing deadlines, and values can fluctuate just that fast. Also they tend to be a wide average of prices across the county or even around the globe. Just as you get one, they seem to go out of date. However even outdated guides can be useful even if it is just for identification.
Appraisers. You may be able to find an appraiser near you to give you a written value of your items. This is a convenient service, but one you will have to pay for. The downside is that many appraisers specialize in one area of expertise and may not know about the value of your antique furniture if they are an expert in depression glass.
In addition to price guides and appraisers, you also have several online options. There are various subscription services that can tell you what the results of various auctions have been but the key word here is subscription. They won't let you see the values until you enter your credit card. If you are not in the business, or only have a limited number of items to sell, this option may not be worth it.
Continuing online, we can look at eBay. If you have not bought or sold something there, at least you are aware of it. eBay is free to use as a resource but you have to separate the wheat from the chaff. Anyone anywhere can put anything on eBay and ask any amount for that item. That means I could put a paper clip for sale with a $5000 price on it and it will show up. Will someone buy it?, most likely not, but it is possible.
While searching eBay, don't use the first listing similar to your item that pops up. Scroll down the left hand side of the page, and look for a little box that says "sold listings" and check it. This will change the listing pages from what is currently for sale, to what has sold in the past and the amount people actually paid for the item. This is a far better barometer of what your item might be worth if it's there.
You must remember this important point. eBay is a worldwide site and the prices may not reflect an accurate value in your area.  I usually try to find a high sale price, then a low one for the same type of item then average them together. This technique will give you a more accurate idea of your items possible value. Again, this is a guide. You may never sell your item for what someone online sold theirs for as there are many factors at play. Remember, eBay, Etsy and similar sites' prices are usually considered retail prices.
Once you find a price range of what your item could be worth, then you have to decide if you indeed want to sell it and what you would be willing to accept for it. Remember, if you are selling to a dealer, they need to make at least a small profit on the item whereas another individual or collector may be willing to pay a bit more. The collector wants to put the item in his collection, so may consider even a higher price worth it, but the dealer has money tied up in the item until it sells.
When you are talking to someone about selling your item, It's important not to get offended if you think the offer is too low. It's a process of negotiation and sometimes you won't meet eye to eye to complete a sale. When I sell an item I have had for years, I try to remember how long I have owned it and much I have enjoyed it when I think about what I am willing to accept. Sometimes it's all about finding my treasure a new home where someone will love it as much as I did and that always makes me happy.
So, remember our original statement? "it's only worth what someone is willing to pay for it." And sometimes a bird in the hand, truly is worth two in the bush as you walk away counting your cash and smiling as you look for something new.
This article was published in Vintage Times Magazine in the July/August 2017 issue