To all our valued clients and friends,
Five Katz Antiques is now closed.
The building that Five Katz Antiques has resided in for the last seven years was sold in April 2022 to an out of town investor. The new owners have increased our rent 42% and are requiring a new 3 year lease to be signed. We have looked at the situation, and we are sad to say that we cannot meet these terms.
We have worked hard these past seven years to build the business, but the sales figures will not support these increases and we have decided it's time to close the business. We will be working to clear out items including display items vigorously as we must vacate the building by June 30, 2022.
We thank you all for your past patronage and support. It is a sad & difficult decision to make, but the overall support of the community is just not strong enough to support us. We are pleased that we made it seven years, as many small business fail long before reaching such a milestone.
We are not sure what the future will bring. I will have some items left over, and perhaps I will offer them for sale online through this website. Please refer to our blog for any announcements. A few of the outlets I write columns for have asked me to continue to do so, and any new columns will be posted to this site on the blog.
Owning the business was fun and very challenging at times, but overall mostly a positive one. I am looking forward to my free time now. If you have need to contact me, you may do so via this site or email.
I wish all our friends and clients a safe and healthy life.
Thank you,
Ed Kindle

The below information is for historical purposes only – We are no longer in brick and mortar format. Please check back with out website as we are hoping to transition to online sales through this platform. Thank you.
Introducing Five Katz Antiques – Items from the stone age to the space age.
Antiques, Vintage and Oddities
Your source for quality and hard to find antiques, vintage, retro, and collectible merchandise as well as an amazing selection of oddities that you won't find anywhere else.
Located at 4509 South Hopkins Ave, Titusville, FL. One block north of Highway 50 on the east side of Hopkins Ave.
"Items from the stone age to the space age." Our one thousand square foot studio features a range in inventory from fossils and primitives to NASA collectibles and everything in between! We have thousands of items in stock. Inventory changes quickly as new items are added to the shop on a regular basis.
Inventory items include:
Art
Books
Fossils
Posters
Primitives
Autographs
Vintage vinyl
Linens and quilts
Military collectibles
NASA and space items
Glass and crystal items
Vintage camera equipment
Antique and collectible toys
Vintage and antique furniture
Medical collectibles and oddities
Five Katz Antiques strives to bring our customers quality and unique items that cannot be found anywhere else. We search for our inventory in all reaches of the state as well as world wide.
We try very hard to stand out from the crowd.
We hope you will come see for yourself.
Five Katz Antiques is a member of the Antiques & Collectors National Association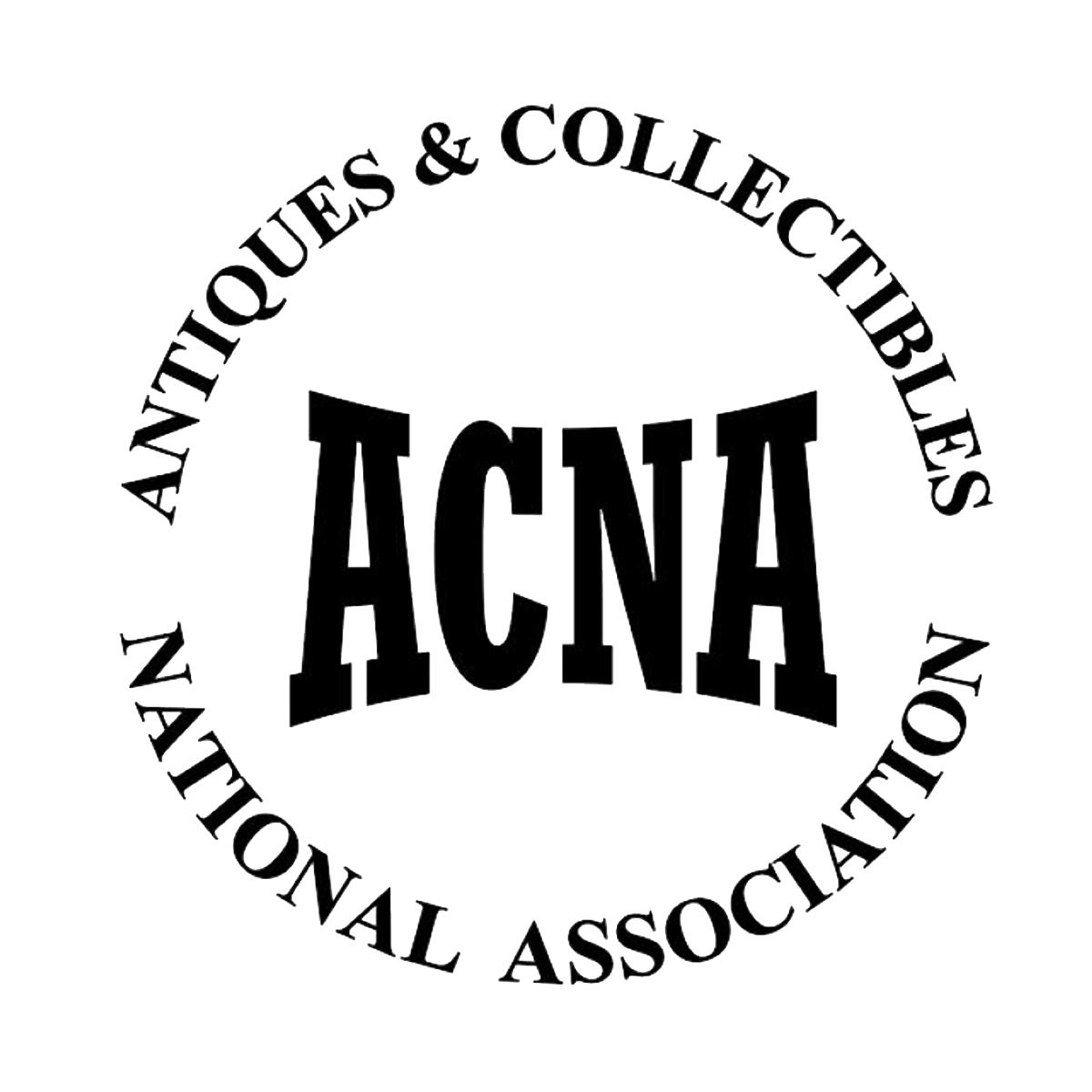 Five Katz Antiques – We're more than just an antique store!



New inventory items include…
Howard Products
You can find Howard furniture care products at Five Katz Antiques – "Restore it – Don't strip it!"
Restore-A-Finish was the answer to the question of how to eliminate blemishes in wood finishes without removing the original finish. Started in 1969 by Douglas G. Howard with the development and introduction of Restore-A-Finish.
Products include…
Restore-A-Finish in 9 different wood tones, Feed-N-Wax, Orange and Lemon Oil wood polishes, Paste Waxes, Silver & Brass polishes, Restore-A-Shine Wood Polishing Compound, Sun Shield wood protector, Clean-A-Finish wood, upholstery & carpet cleaner, Chalk-Tique powder paint addative, Chalk-Tique paste waxes, Finish Fixer fill sticks, Leather conditioner & Salve, Butcher Block Cleaner, & Oil, and a line of all natural products including Stainless Steel Cleaner, Granite & Marble Cleaner, Upholstery Cleaner & Wood Cleaner & Polish.
Schylling Toys
Five Katz Antiques is an authorized Schylling Toys dealer.
Schylling Toys have been creating specialized and classic toys for over 40 years. Here at Five Kaz Antiques, we now have the ability to tap into this resource and bring to our market several lines of classic and retro toys to our customers.
Our product lines currently include the Original Lava Lamp, Fisher Price classic reissues and Sock Monkey. Other new retro toys in inventory include Wire Puzzles, How to Make Balloon Animal kits, Balloon Powered Boats & cars, Decide-O-Matic, collectible tin wind up robots, Paddle Ball, Original Rubber Duckie, & Lite Brite. New arrivals feature Penny the pig bank, Bubble wands, Double Bubble gumball bank, Pin Prints, Space Shot game and Tonka trucks.
As time goes on, we will continue to add new items and classic product lines to our inventory.
New Vinyl LP's
Five Katz Antiques is now selling new vinyl lp's.
We are proud to announce that we have added new Vinyl records to our already amazing inventory. We are continuing to add new titles of the great artists and music styles you love, and offer them to you at the best possible prices. Many titles are offered on audiophile 180 gram vinyl pressings and we also stock colored vinyl, brick, mortar exclusives as well as picture discs.
We also offer new turntables from Audio-Technica and speakers from Edifier.
If you are into new vintage classic rock, blues and jazz, stop in today!
New Bargain Books
Five Katz Antiques has recently teamed up with a wholesale distributor to be able to offer new bargain books to our customers. These are brand new books offered at greatly reduced prices. Selection and quantities will be limited and will change quickly but we do plan to have as wide of a selection as space permits. Titles will include a mix of fiction and non-fiction from a wide range of topics and authors. We have access to over 400,000 titles! If you are a reader, we encourage you to browse our selection.
Archie McPhee
We are now weirder than ever! Five Katz Antiques is now a local source of all sorts of weird from Archie McPhee! Rubber chickens, squawking pigeons, devil duckies and more are beginning to arrive at our store. If you are into kitsch, stop by and check out the new products at Five Katz Antiques today.
Photo Restoration by Five Katz Antiques
Old photos fade away every day. This is due to the chemical process used in the creation of the image. Every photograph ever made will someday fade away into nothing. Soon all that will be left is the memory of the image.
If you have an old photograph that you would like to have restored, I would be happy to look at your image and give you a restoration quote.
Restorations start at $25 dollars & are based on computer hours. Some take more time, so some may cost more.
Your price includes the scanning of your image as well as the restoration. You will receive one print and a CD with a digital file that you may take to your favorite location for reprints. You will receive your original image back with no damage. I can also scan photos and place them on digital media with no restoration.
I have over 30 years experience in all areas of photography, so you can trust I will care for your original image.
Restored photographs make great holiday gifts. Act now before your memories fade away.
Got something to sell?
Five Katz Antiques is always buying quality items!
Items we are on the lookout for include;
Old signs ~ Nikon camera equipment ~ Antique toys
Advertising, ~ NASA items & autographs ~ Oddities
Military & aviation items ~ Old books ~ Art ~ Primitives
Photos ~ Medical items ~ Pinball machines ~ Furniture
Juke boxes ~ Slot machines ~ Arcade games
Advertising items…and more!
Anything that is old, vintage, retro, collectible, weird, odd or different. We will look at anything!
Whether you are looking to sell one item or to downsize your collection.
We can travel to you or you can bring your items to us.
We hope you will stop in and visit us.
The other side of Five Katz Antiques…
Please visit my gallery featuring hundreds of images from my over thirty years of photography. My experience features images in location, portraiture, weddings, nature, scenics, products, sports and more.