To restore or not to restore…That, is the question.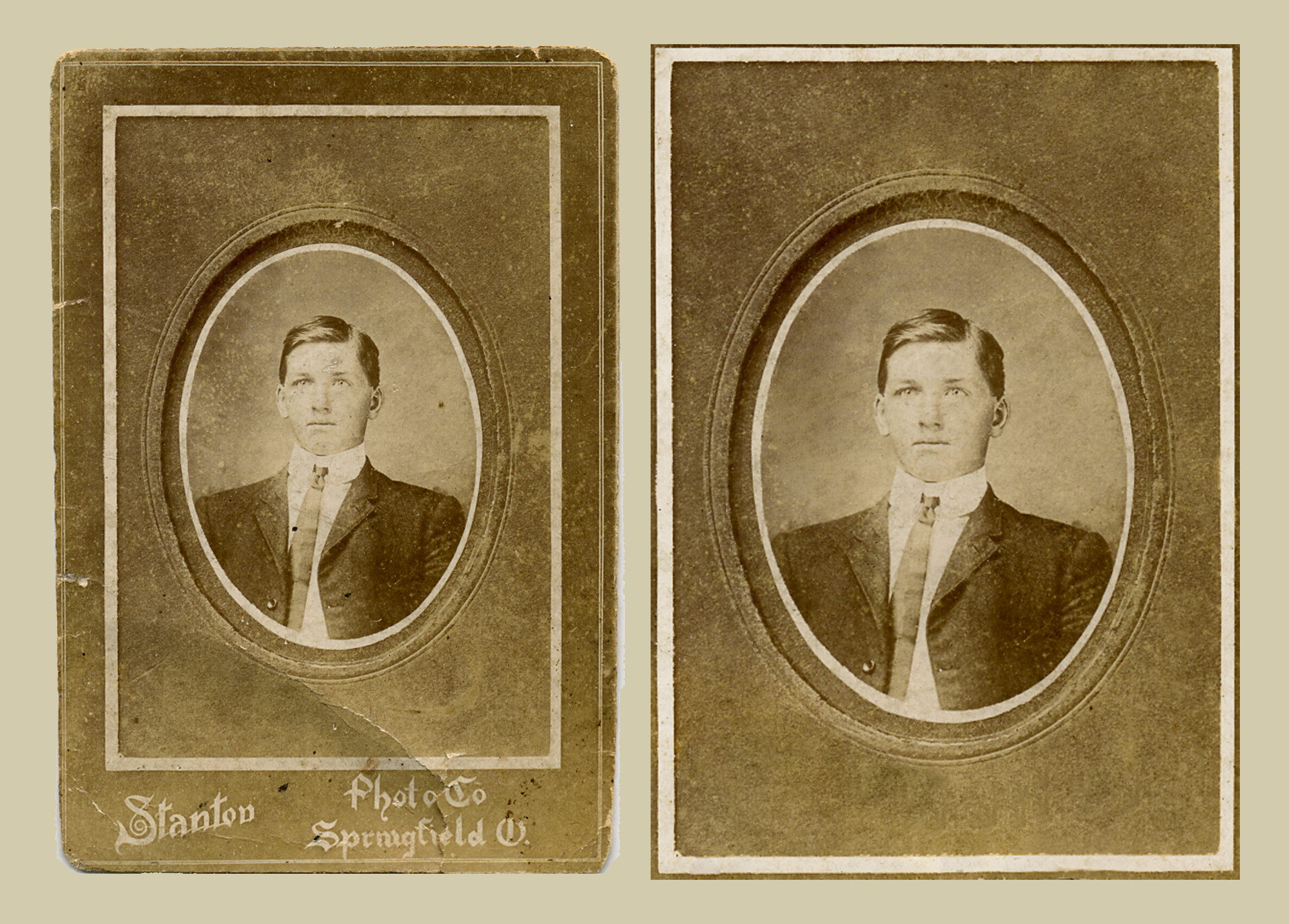 Unlike the question of value that we have discussed in recent articles, I can answer this (at least for me) in one simple answer.
"It's only original once."
You can restore just about anything. Everything from Radios, TV's, furniture, autos, toys, homes, juke boxes and even pinball machines can be restored. Everyone seems to have their own opinion about restoration, and some people get downright hot about the topic, but no matter the opinion, "it's only original once".
I believe that if an item can be saved and brought back to a near new state with some minor finish care, or some dent touch up, then that is the best option. I think the character of an item usually is enhanced by its originality as it tells a story of use and care. You can always tell when something was loved and well cared for. With photos it's easy as you can scan the original and make any changes to the copy in the computer and save both versions. You can also send multiple copies to friends and family members.
However, time marches on and sometimes even well cared for items need refreshed. Paint chips, wood breaks, fabrics tear and metal dents and rusts. When this is the case, and a few simple repairs don't seem to help, sometimes a full restoration is in order.
You can take your items to a professional, such as we see on television, or you can undertake the project yourself. You might even do well enough to make a hobby out of it. If you enjoy the process and it comes out looking great, maybe your friends and neighbors will bring their items to you and you can make some spare change at a hobby you enjoy. Some restorations take a few hours, others may take years.
One method is to do what they call a "soft restoration" and only fix what needs to be fixed, using all original parts or techniques, or you can strip it down into its component parts and make it look like brand new. The choice is yours depending on your goal. You can also "Upcycle" something and give it a totally new finish or a new purpose.
One example of this is what is known as the "Shabby Chic" treatment. This is where you take a piece of furniture, sometimes an antique, and paint it with chalk or some other type of paint and give it a finish it's designers never imagined. Some folks enjoy both working with this process and decorating with the finished products. To each their own. If you like this technique, then you have many options open to you.
Another way to upcycle is to give an item a totally different outlook. Maybe you want to take kitchen utensils and make a windchime. You can make forks into decorative photo holders, or ladder back chairs into towel racks. The options are only limited by your creativity and ability. I would just encourage you to investigate the item before you severely alter its appearance to determine if it has real value first. If it does, you can usually find another piece that isn't worth as much to craft with.
Generally, when you restore an item you can adversely and negatively affect its value. Some antique cars are more valuable as non-running barn finds with 50 years of dust on them, than they ever would be restored (they don't even wash the dust off!).
Another consideration is the actual restoration cost. If you are paying someone to restore your item, the man hours can really add up fast. I have seen many people put more money into an item than it's really worth (think classic cars) because of an emotional attachment. Sometimes the value can increase, but generally not.
It all comes down to personal preference and what end result is desired. Figure that as well as the cost, and you will make the decision best for you, and hopefully for your treasured item that started all this discussion. But remember, "it's only original once".
This article was published in Vintage Times Magazine in the October/November 2017 issues for Florida & Georgia