New old stock and salesman's samples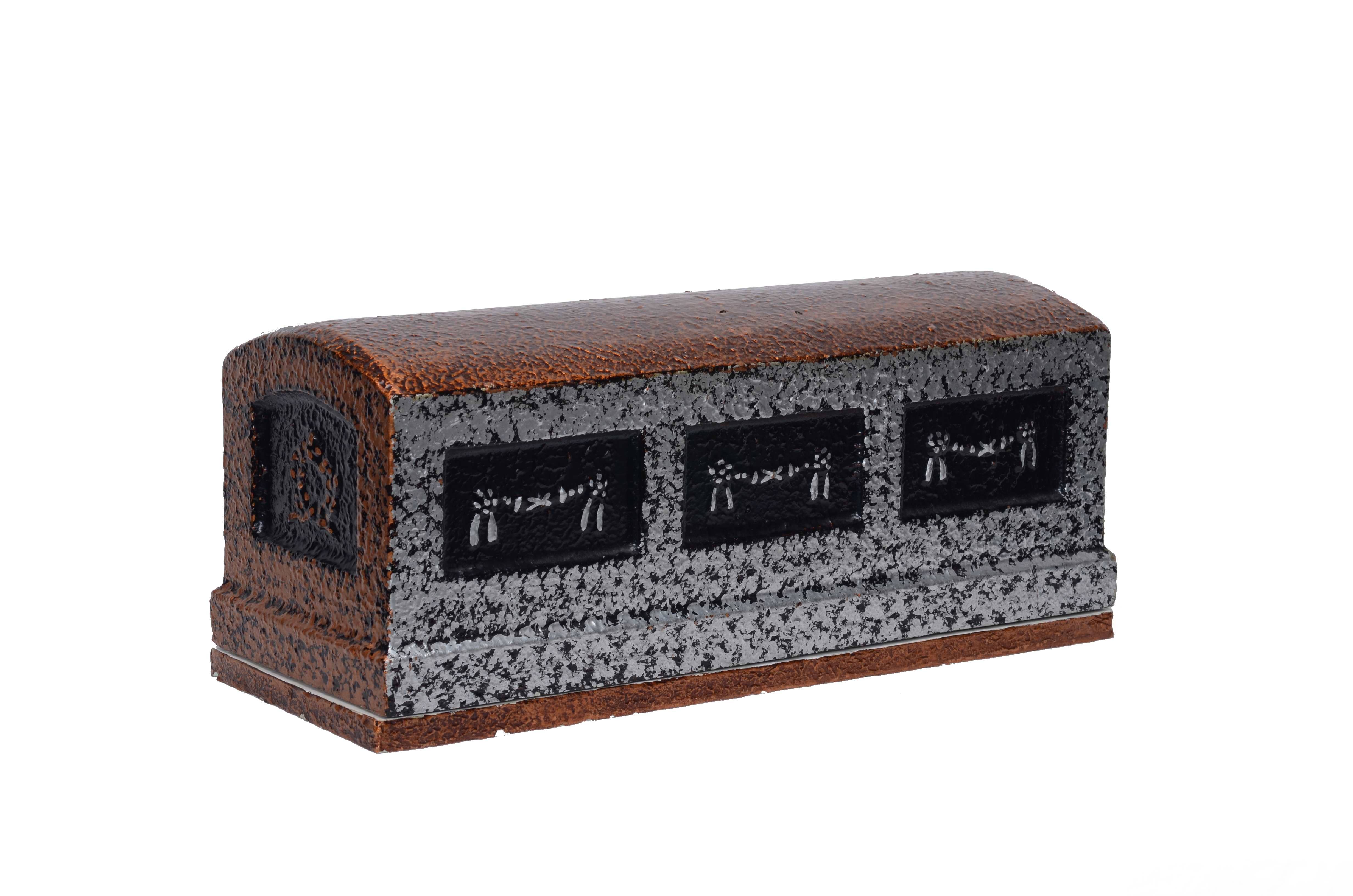 If you are an antique shopper, or maybe even just an "antiques looker", you may have seen items in stores labeled New old stock or salesman's sample and wondered just what these labels meant.
New old stock means simply that. Merchandise that is offered for sale, that, for whatever reason, was never sold at retail during the time period it was manufactured and originally offered. It might have been manufactured in the recent past or could have been sitting on a warehouse shelf for many, many years.
New old stock (NOS) items are often sought out by collectors. Especially in the world of collectible  autos, motorcycles and bicycles.  They are prized to keep the classic vehicle in original condition. When in need of a repair, the owner will often look for a new old stock part for the damaged or worn out part's replacement. Another example would be vacuum tubes for old radio sets. This is the best guarantee that it is the correct part for that particular model, and both new and reliable even though it could be decades old. In this situation, it would not matter much if the original box were slightly damaged as long as the part itself was intact.
Toy collectors also appreciate new old stock items. Toys with the original boxes will always bring the highest premium. I have seen empty boxes sell at auction for sometimes far more than the toy itself would bring. This is most likely because a collector has the toy but not the box and wants to increase the value of his item. Remember, most boxes were discarded after the toy was opened, or the toys were stored in the box, and it received damage over the years as the toy was played with. New old stock toys, depending on the age, take this a step further since the toy has never been played with and is in near pristine condition. As with most antiques, the more vintage and the better condition the new old stock item is, the more it will usually sell for.
Another term used in the antique and collectible industry is "Salesman's sample" Back in the day of door to door sales, many salesmen drove what were called businessman's coupes. These were cars, usually with two doors, that had larger more elongated trunks. This would facilitate all the necessities of travel including supplies, clothing and sundries and with the rear seat folded down, even took care of a place to sleep if the gentleman was too far out in a remote location to find lodging.
The other items that were found inside a businessman's coupe were salesmen's samples. These were scaled down versions of the products being offed to the customer. The salesman couldn't fit a full-sized stove, dining table, dresser or piece of machinery in his car and certainly couldn't carry it around with him even if he could. To that end, the company would produce a very detailed miniature copy of their product that could demonstrate its looks and functionality to the customer. Unlike toy versions aimed at children, the salesman's sample was as close to the original product as possible and was often adorned with company logos and often had a dedicated travel case.
Salesman samples are highly desired by collectors and will often bring a premium price, sometimes higher than the full sized working version of the modeled product. There are collectors who only seek to acquire these prized items.
I have seen, dressers, curios, stoves, shovels and tools, desks, display cases, sewing machines, tires, farm machinery, trunks, beds, saddles, hand cranked washing machines with tubs and even farm tractors! So if you have a specific collection, there is probably a salesman's sample available. All you have to do is find it!  You can see in the above photo of a sample burial crypt, the different sides are painted different colors to show the options available to the customer.
I hope this has helped to clear up what these terms are and what they mean to you in the world of collecting (and looking at) antiques and collectibles. Thanks for reading!
This article was published in Vintage Times Magazine in the March/April 2018 issue