Collecting, a not for profit enterprise…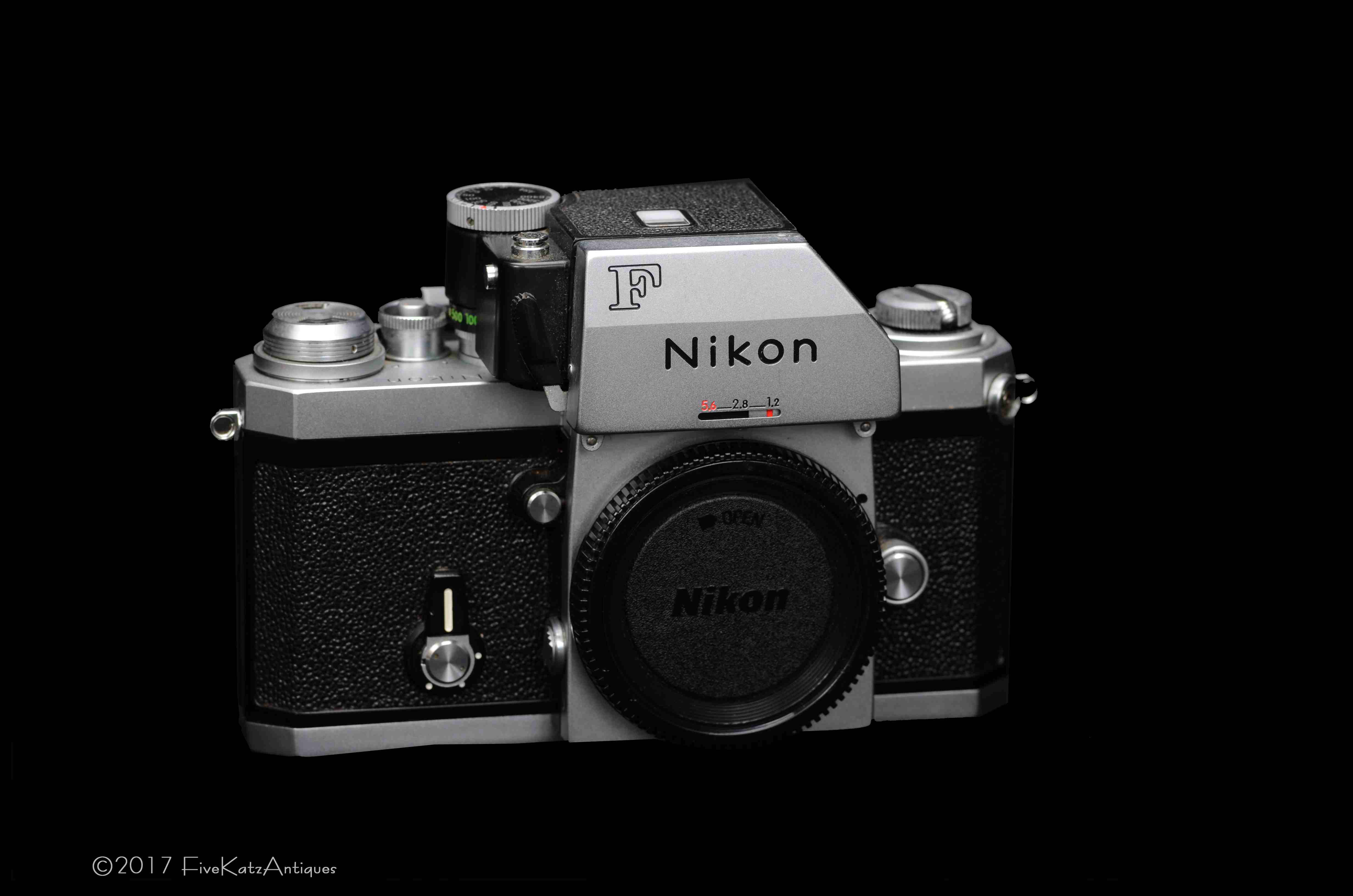 I collect many things. Foo Dogs, Glass Angelfish, Space artifacts, Nikon equipment. The list seems to get longer all the time. One thing I don't seem able to collect by collecting all this stuff is dollars.
My advice to prospective collectors boils down to this. Collect what interests you, collect what you love, collect what you can afford and don't expect that after putting years into the hobby and assembling this collection that you will make gobs of cash when you start to sell it all off.
We collect for many different reasons. Some of us collect things to learn about history. Examples of this would be stamps or coins. Others collect items because they have an affinity for the subject matter. Think cows, roosters, or sports items. Some folks collect just to have a mission. They enjoy the hunt and the chase. They could complete a collection by hitting the internet auction sites, but they prefer to do it the old fashioned way. They find it's just more fun and meaningful and it certainly creates more memories.
People collect everything from Beany Babies to wine. Some items such as stocks, coins, cars, wine, & art, let you stand a better chance making a return on your investment. But remember, that with these items, the initial investment is much higher than the budget most of us have to work with.
Lets discuss some of the things people collect and what I think the positives and negatives of each are.
Cars. Pros: cool, fast, loud, get you places in style, people may be envious of you. Cons: expensive to buy and maintain, take lots of room to store, can only drive one at a time, cost much to insure.
Wine. Pros: seems to maintain it's value if you buy the right ones, small individual containers, safe in cool dry environments, tasty. Cons: Good ones are expensive, after a while they pile up and take up lots of room, glass is fragile and once you drink them, they are gone.
Coins. Pros: seem to hold value, small and easy to store, good opportunities to sell often, easy to upgrade when you find a better one. Cons: again, good ones are expensive, take specialized knowledge, need to be insured, desired by burglars.
Art. Pros: Wonderful to look at, hangs on wall for storage, holds value if you buy the right artists. Cons: specialized knowledge needed and best ones take millions to buy, attractive to art thieves, walls only hold so many.
I am poking fun at some of these, but if you can afford it, go for it. However there are some types of items that I recommend you avoid if you want to make at least your investment back in the future. Many of these items are items that are mass produced in the millions like Beany Babies, Furby's, Cabbage Patch dolls, Boyd's Bears, die cast toy cars, etc. You get the idea. The more they made of an item, the better the chances are there are many surviving examples of it in an attic or storage locker somewhere and the less chance they will hold their value..
Toys can be valuable, but mostly older toys. Older or antique toys with the original boxes may bring a premium. Shaving items wane in and out of popularity as do some medical collectibles. Stamps seem to have lost their charm and entire collections can be purchased relatively cheaply. Beer cans are out of favor and have been for some time. NASCAR items have hit an all time low, as have beer steins and collector's plates. Autographs are difficult as you have to worry about authenticity.
Try to avoid collecting anything that seems to be trendy. Sometimes following trends is not a good chase. I remember driving all over the tri state area in Pennsylvania to find Beany Babies, then selling them for hundreds of dollars each. I was lucky on that one and made back my investment and my considerable gas expenditures. Now they are thrift store fodder. Not to say that collecting Beany Babies is a bad thing. If that's your thing, go for it, just don't expect a payday.
I have seen collections of vacuum cleaners, stamps, zippo lighters, bottles, music boxes, vacuum cleaners, tv's, playing cards, post cards, model trains, pitchers, china, stoneware, Disney items, pinball games, decanters, cartoon characters, antique tins, x-ray machines, toys, watches, and more. I knew someone who had over 200,000 records in his home.
Collecting is a great hobby that can be emotionally and psychologically rewarding. And, contrary to this article's title, it can even be rewarding financially, if you pick the right item to collect. Start your research (there are price guides for almost everything), look around your area to see what's available, join a collectors club or ask what other folks collect and dive in! Just remember my advice, collect what you love, collect what interests you and collect what you can afford. Set some standards and rules, set a budget for each item and stick to it.
Collecting allows us to become an expert on what we collect. I know folks who can fill volumes with the knowledge they have acquired over a lifetime of chasing that next item for their collection. Sometimes you can loan your collection to a museum or give talks to local groups on your collection and what you have learned while doing it and help to spur on the next generation of collectors.
What ever motivates you to collect something, just remember to have fun!
This article was published in Vintage Times Magazine in the September/October 2018 issue.