We are not permanently closed – Google Lied!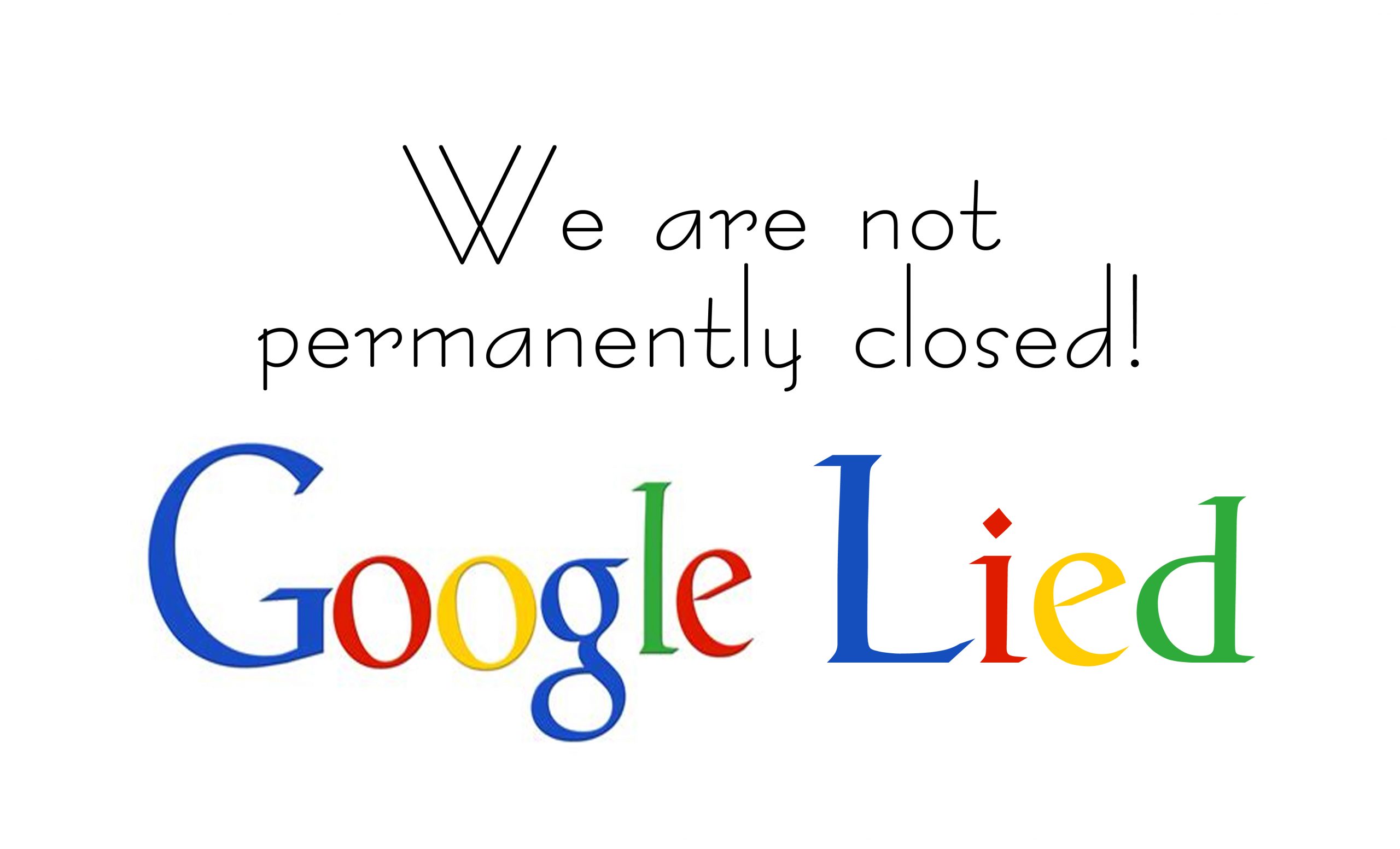 Five Katz Antiques followed the governor's mandated stay at home policy by temporally closing our retail store during the Covid-19 pandemic. For some unknown reason, Google changed our status from being temporarily closed to permanently closed. I have no explanation why this was done. I don't know if someone sent Google an edit with malicious intent, of if it was an honest mistake. At any rate, this was done without either our confirmation or permission.
I am here to tell you that Five Katz Antiques is not closing permanently. Period.
Five Katz Antiques will reopen on an appointment or "by chance" basis for the next week to a month. This should give us time to evaluate how the number of cases of Covid-19 curve as the state re-opens. You may call or email to schedule a time to visit the store, or if you see the lights on during our regular business hours of M, W, F & Sat from 10 am until 4pm, you may request entrance to the store. The governor has allowed most retail businesses to open provided they follow social distancing guidelines as well as reduced occupancy loads of 25% or less. Since our store is only 1,000 square feet in size, this translates into only two patrons in the store at one time.
Social distancing rules will still apply while in our store and we will maintain reduced patron numbers until further notice. Feel free to wear your mask/gloves if you feel more comfortable doing so.
Please note: If you are coughing, sniffling, sneezing or showing symptoms of being ill, or if you don't follow social distancing guidelines, you will be asked to leave the store to return at a later date after the next major reduction of covid cases.
This is non-negotiable. We want everyone, including ourselves, to remain safe and healthy.
Thank you for your support. We hope to see everyone soon.